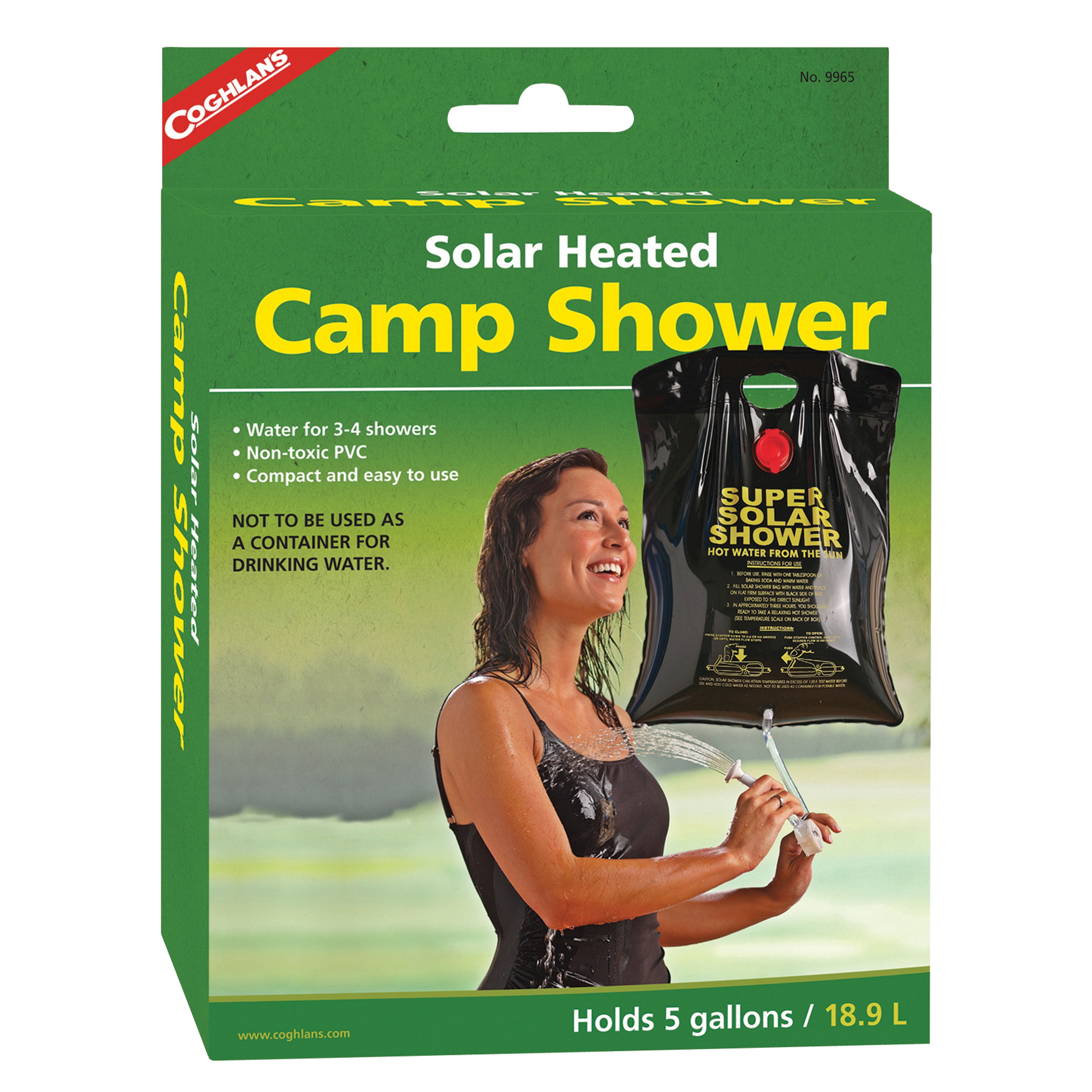 Coghlan's 9965 Camp Shower
Manufacturer: Coghlan's LTD
Model #: 0005638909965
$9.3
In stock at Walmart.com on 7-31-2018.
BUY NOW
Item Description

Coghlan's 9965 Camp Shower:
Lightweight, non-toxic PVC camp shower
Stores enough water for three to four showers
Compact and easy to use solar heated camp shower
Not to be used as a container for drinking water
Holds 5 gallons (18.9L)
Provides you with an easy way to wash outdoors
Buyer Reviews
I go to the sand dunes every year to ride for a week and camp during that time. I have always just gone that whole week without a shower (ew, I know, I always get that reaction). This year, my girlfriend bought me the Coghlans Solar-Heated Camp Shower. Before we went riding one day, I filled it with water and went riding. When we returned that evening, it was warm, still a little chilly when poured over us, but a lot better than the water in the jugs we had. I am sure it would have gotten a lot warmer if the outside temperature had gotten above 70*. My girlfriend also bought me the Ozark Trail Shower Utility Room to use with the solar shower. The biggest problem I had was when the bag hung in the shower tent, I had to almost get on my knees to wash my head and upper body. Overall, the shower worked great and I would recommend it to anyone considering it!
Product Features
Lightweight, non-toxic PVC camp shower
Stores enough water for 3 - 4 showers
---