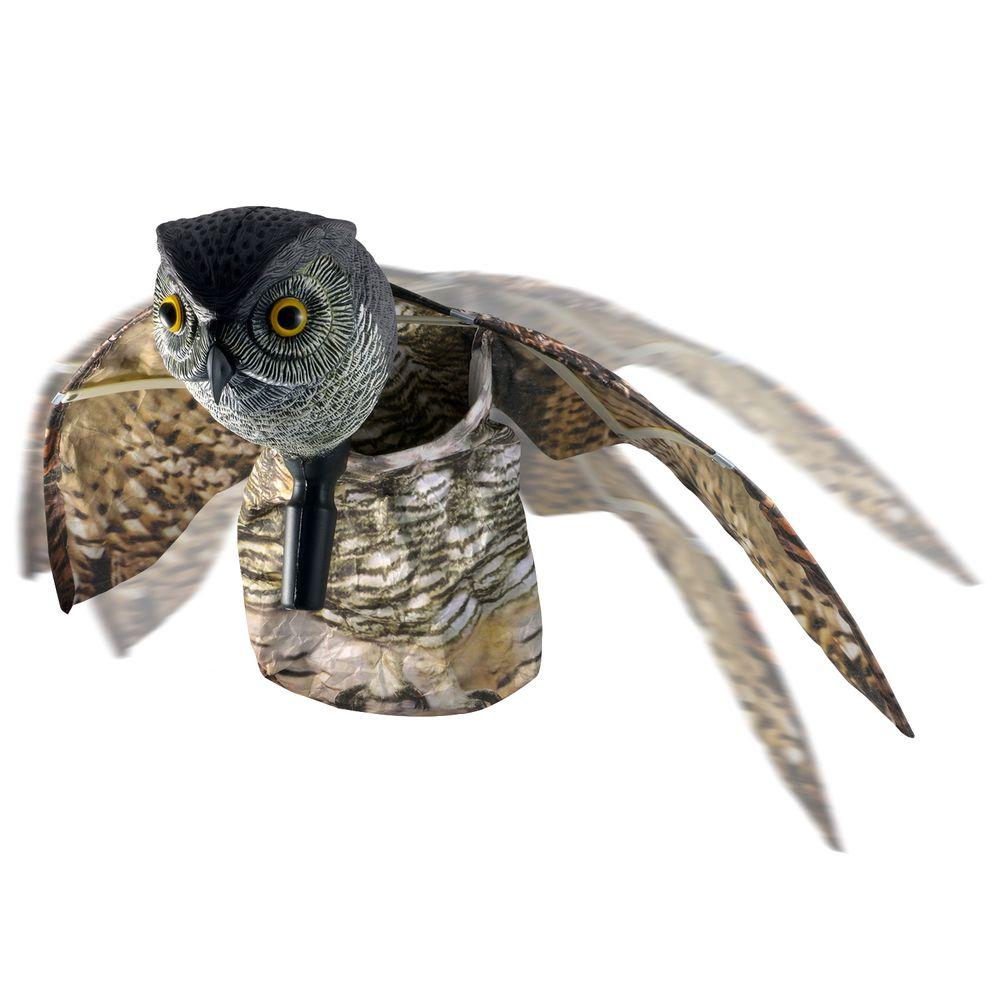 Aspectek Visual Scare Winged Horned Owl Motion Deterrent - Scare Birds, Rodents, Pests
Manufacturer: Aspectek
Model #: HR4913
$43.99
In stock at Home Depot on 3-26-2018.
BUY NOW
Item Description
This great life-size horned owl with moving wings can effectively scare away pigeons, crows, starlings, sparrows, blackbirds, seagulls, grackles, cormorants, vultures, skunk, rabbits, squirrels, other rodents and small animals. The lightweight wings span 44 in. (112 cm) and can create dynamic movement. The wings constantly move in the wind and can pose as a scary aerial predator to the birds and other small animals.
Product Features
Body material type: durable weather-resistant EVA resin
Dimensions L x W x H (in.): 28 in. x 44 in. x 10 in.
Mounting type and location: pole mount in parks, gardens, yards, fields, rooftops, golf courses, marinas, trees, other open areas
Coverage: up to 1,000 sq. ft.
Effectively scares away pigeons, crows, starlings, sparrows, blackbirds, seagulls, and a variety of other birds, rodents, and small animals
---