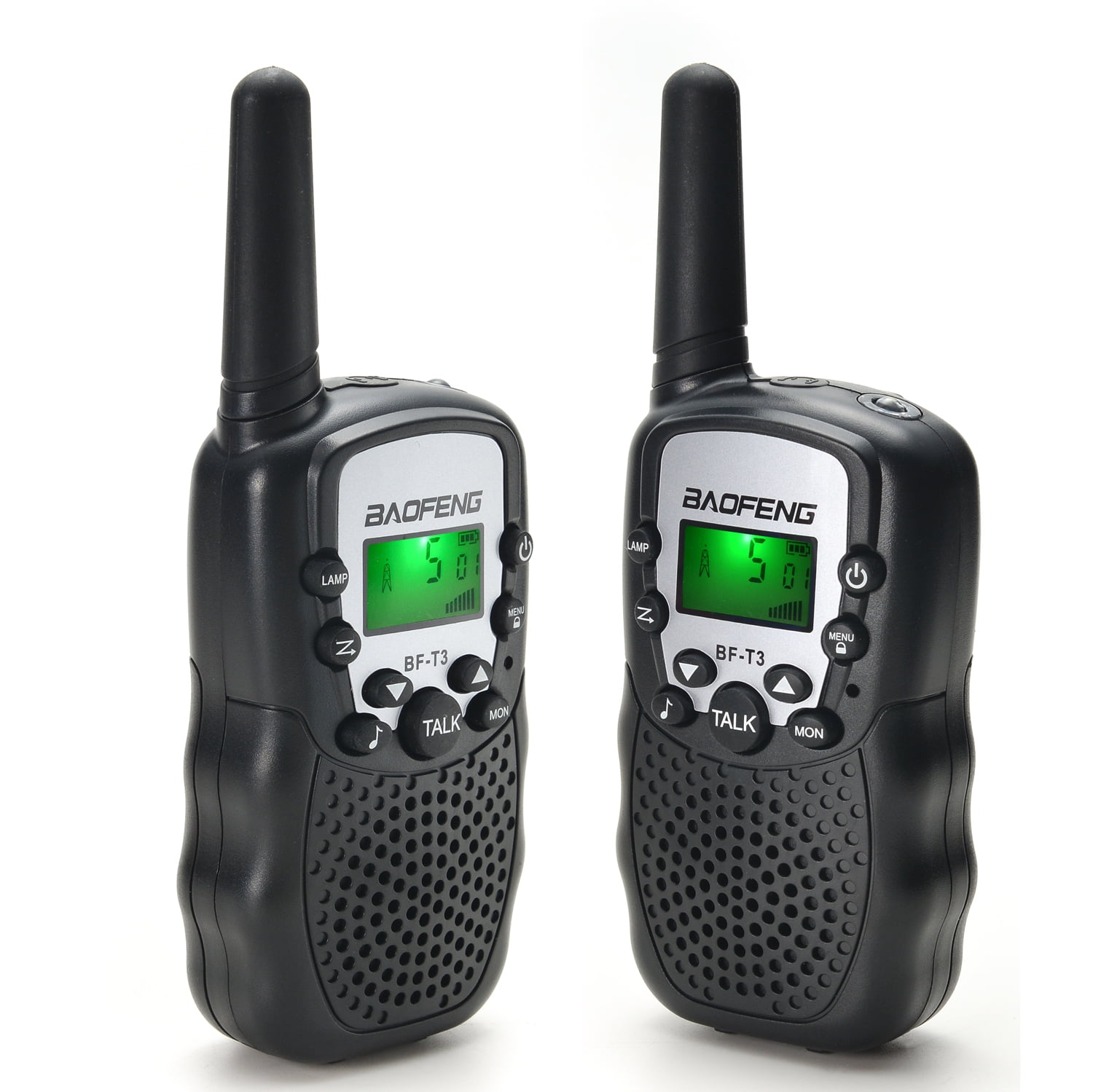 Baofeng Walkie Talkies 22 Channels 2 Way Radio 3 Miles (Up to 5 Miles) FRS GMRS Toy for...
Model #: I56PGaIdI2234
$18.99
In stock at Walmart.com on 5-12-2018.
BUY NOW
Buyer Reviews
My kids have had the best time roaming the neighborhood with these. They are the perfect size for even the little kiddos. It takes three double AA batteries each, so stock up! I like that it gets my kids off of their electronic gadgets and outside.
Product Features
1. Easy to Use: Modern compact design. Simple push-to-talk operation. Its small and light body allows kids easy to carry and use.2. Smart System: PMR system with auto-scan function & volume adjustment. It supports one-to-one and one-to-more communication. Uses different channels and comes with built
---