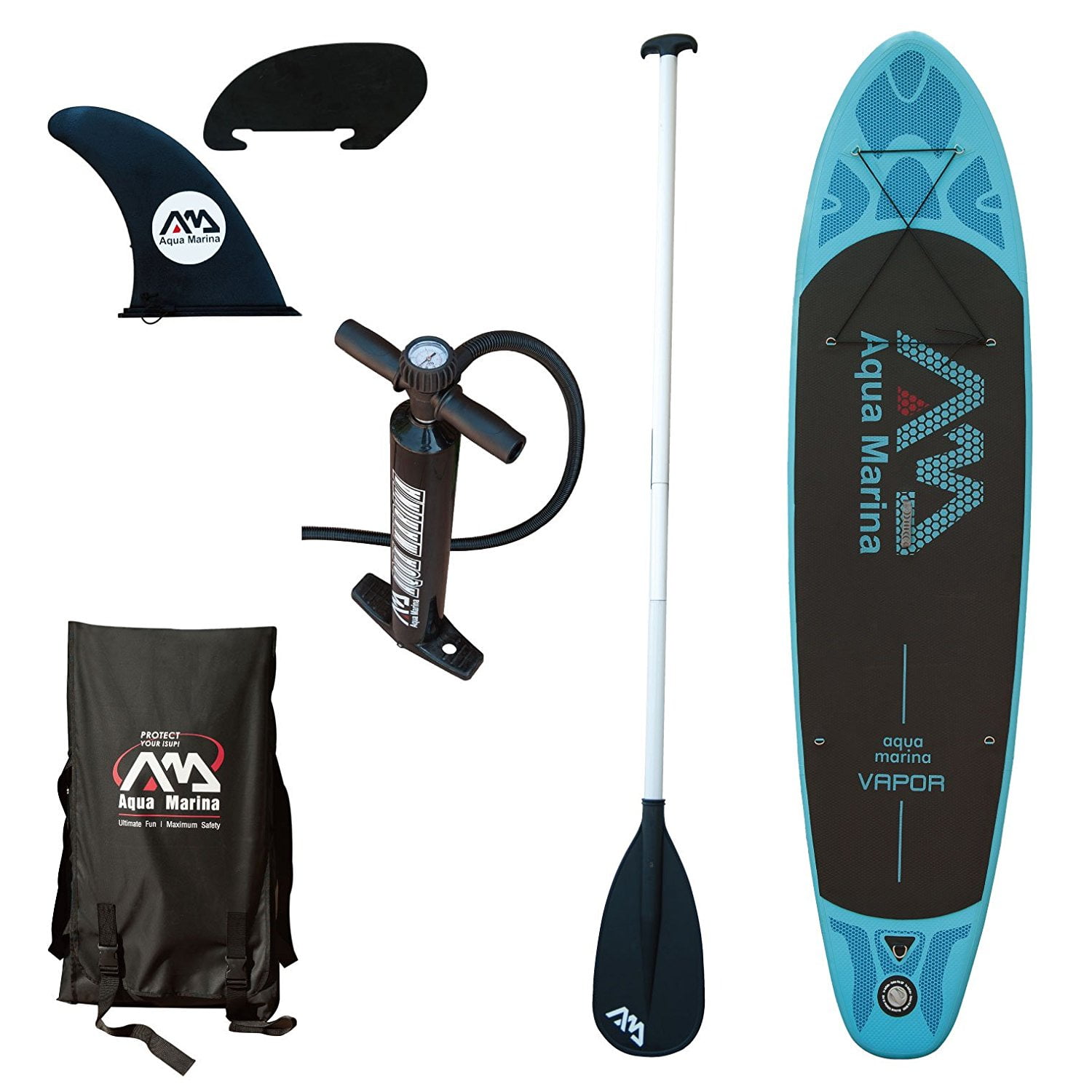 Aqua Marina Vapor Stand Up Paddle Board
Manufacturer: Overstock
Model #: 0695452160164
$269
In stock at Walmart.com on 2-25-2018.
BUY NOW
Item Description
The Aqua Marina Vapor Stand Up Paddle Board brings speed and stability to the water for paddlers of any skill level. Built with durable four-inch double-wall stitching PVC, this inflatable paddle board is designed for riders looking for speed and control on the water. With a sculpted, curved board design and a removable tri-fin cluster riders can expect speed and maneuverability in any water conditions. When you're finished on the water, the Vapor deflates quickly and packs up in the included backpack.
Aqua Marina Theres more to Aqua Marina than just their products. Being laser-focused on their mission, Aqua Marina strives to be the global leader in the leisure water sporting goods industry with a brand built on passion. With dedication, commitment, and team spirit, Aqua Marina continuously innovates to establish new benchmarks in its entire line while shaping the outdoor water industry sustainably and responsibly.
Buyer Reviews
The order arrived quickly and this was important since it was Christmas week. The SUP is pretty good quality. I was not sure what to expect since I never used an Inflatable Stand Up Paddleboard. I have inflated it but have not yet used it due to winter weather. The inflation process is easy and did not take very long using the hand pump that was included. I am sure that I will purchase a 12v electric pump in the future. The paddle is OK but I believe I will buy a better one in the future. It is a bit heavy and does not have a efficient looking blade. All in all I think this is a quality SUP considering the low price.
Product Features
Dimensions: 130L x 30W x 4H in.
4-in. double-wall drop stitch PVC construction
Inflates quickly with most modern pumps
Built for riders up to 253 lbs.
EVA deck with honeycomb groove design for maximum traction
Removable
---