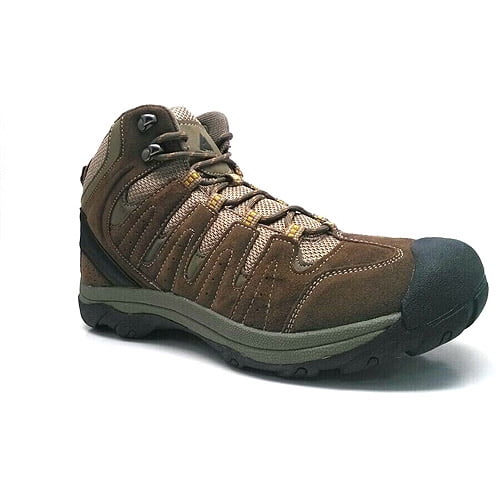 Ozark Trail Men's Bump Toe Hiking Boot
Manufacturer: Ozark Trail
Model #: 0060538816590
$24.88
In stock at Walmart.com on 6-21-2018.
BUY NOW
Item Description
Ozark Trail Men's Bump Toe Winter Boots:
Winter hiking boot with PU/mesh upper
Full synthetic lining
Lace-up style winter hiking boot
TPR sole on the bump toe walking boots
Clean with soft brush or damp cloth
Suitable for daily wear and hiking
Offers improved grip in winter conditions
Available in a range of sizes so you can find the most comfortable fit
Buyer Reviews
I bought a pair of these boots in March of 2016. There appears to be a manufacturing defect in the heel of the boot. In about 3 months of wear, they developed a holes in the heel of both boots. This caused them to leak water directly into the boot . Also when I am hiking rocks get it trough the holes, and is very unpleasent to walk. I really liked these boots. I tryed to fix them by putting DAP Glue in the holes, but the boot became very heavy. I dont know If I could return them after i put the glue on the holes.
Product Features
Full synthetic lining
Lace-up style
TPR sole
---