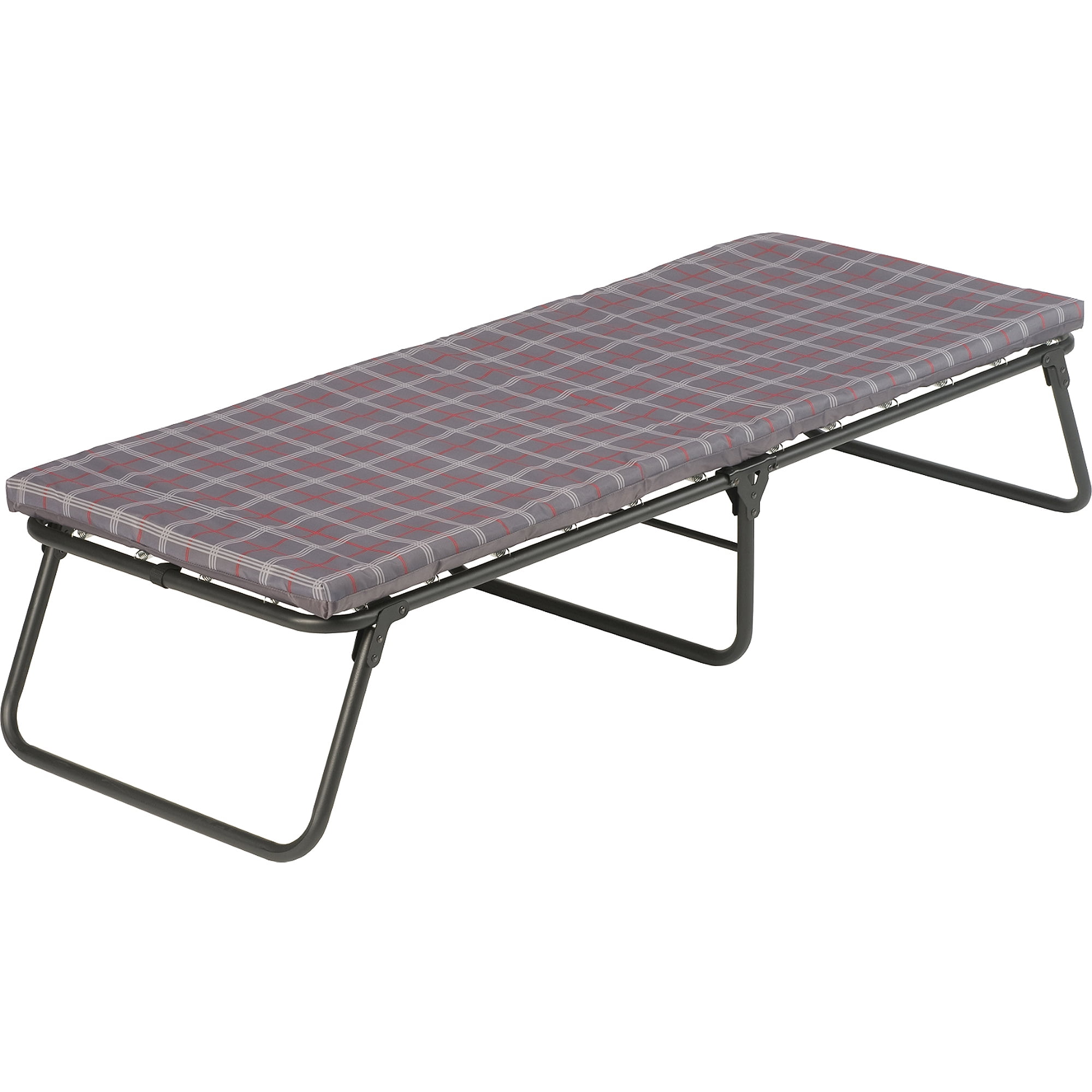 Coleman Comfortsmart Folding Camping Cot
Manufacturer: COLEMAN
Model #: 0007650108202
$41.38
In stock at Walmart.com on 1-23-2018.
BUY NOW
Buyer Reviews
This isn't the stiff Navy cot you camped with as a kid, boomers. It's got springs that accommodate curves and an adequate width for a 3X or even 4X tush. It's comfortable night's sleep if you like medium hard firmness in a mattress.This cot is lightweight, easy to set up and take down, with a Velcro strap that secures it when folded up.Banish sleepless nites on friends' deflated air mattresses, rotten couches and roll-aways. Bring your own bed! It fits in the trunk of most sub compacts with room to spare.Rated to hold 350#s, mine held when a 400# person plopped down on it, although it bent the middle bar and stretched out the springs along the cot's perimeter which caused them to pop outafter that. If that happens, squeeze them back into shape with pliers.Great value for a good night's sleep on the road. It even beats the beds at some chain motels.
Product Features
Thick foam mattress and spring coil suspension
Durable construction
Fits heights up to 5'7\"
---