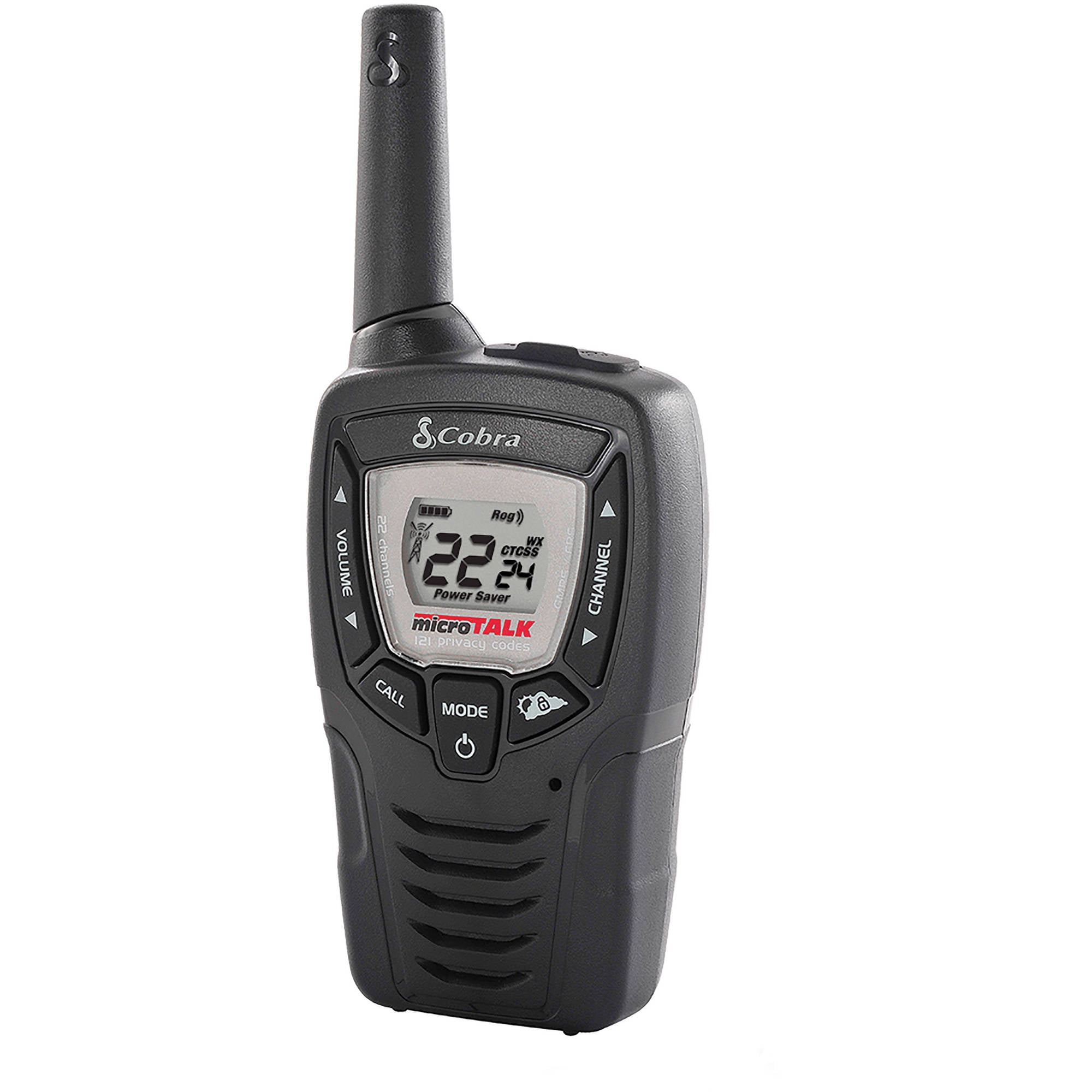 Cobra Cxt385 23-Mile 2-Way Radios Walkie Talkies, 2-Pack
Manufacturer: Cobra
Model #: 0002837791074
$39
In stock at Walmart.com on 8-4-2018.
BUY NOW
Item Description
Cobra Cxt385 23-Mile 2-Way Radios Walkie Talkies, 2-Pack:
Up to 23-mile range
Each with 22 channels with 2,662 total sub-channel and digital sub-channel codes
Cobra walkie talkies come in a compact design with extended range
NOAA weather and emergency radio
Be prepared for storms and emergencies with built-in NOAA receiver
Designed for outdoor use
VOX voice activated transmissions frees hands for other tasks
Call alert
Buyer Reviews
one of the worst products i ever bought. you might as well throw away the batteries that came with it because they barely last 1/2 a day with little use. buy some good batteries which will cost you another $35. also the buttons need to be recessed. every time you bump into something or sit in a chair you end up hitting one of the buttons.
Product Features
Up to 23-mile range
Each with 22 channels
NOAA weather and emergency radio
---