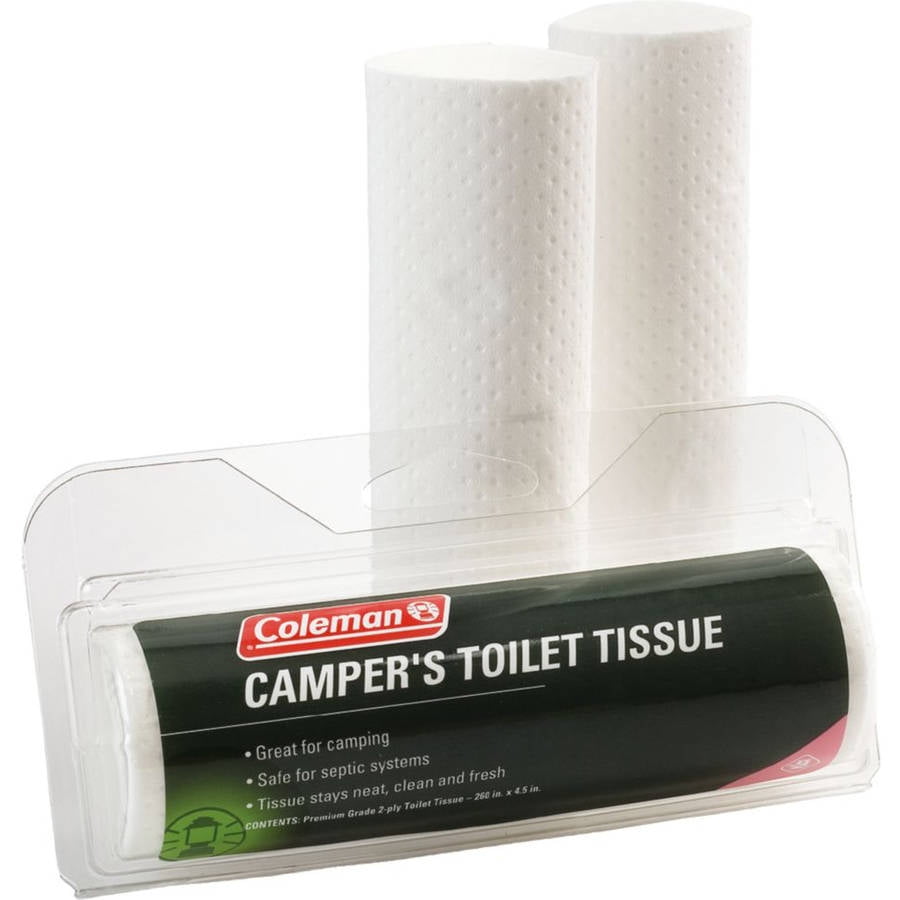 Coleman Biodegradable Toilet Paper (3-Pack)
Manufacturer: Overstock
Model #: 0007650192256
$5.99
In stock at Walmart.com on 6-13-2018.
BUY NOW
Item Description
Coleman Biodegradable Toilet Paper (3-Pack):
Small roll size for compact carrying
Package case doubles as a dispenser
Biodegradable,
Convenient and safe for septic tank
Coleman camper tissue size is 260 inch x 4.5
Resealable bag keeps tissue clean, neat and dry
Buyer Reviews
While some may consider these overpriced... you are paying for the compact, space-saving design... same as many other \"backpacking inch items. You basically get the equivalent of an entire roll of TP in the form factor of the cardboard roll of a normal roll. The paper is actually decent as well, not thin like I expected. I spent a week in the wilderness and used about 1/3 of a roll. I have plenty left over for any future adventures, so the cost is spread out. I am the ultimate cheapskate when it comes to camping gear, yet I felt these were well worth the price to not take up valuable space in my pack. If you want to save a buck go ahead and wad up a mess of TP and stick it in a plastic baggie like a pillow. The same person will probably spend $100s on titanium cookware and other \"high-end inch gear and not bat an eye.
Product Features
Tissue stays clean, neat, and dry
Biodegradable, septic tank safe
Convenient dispenser
---