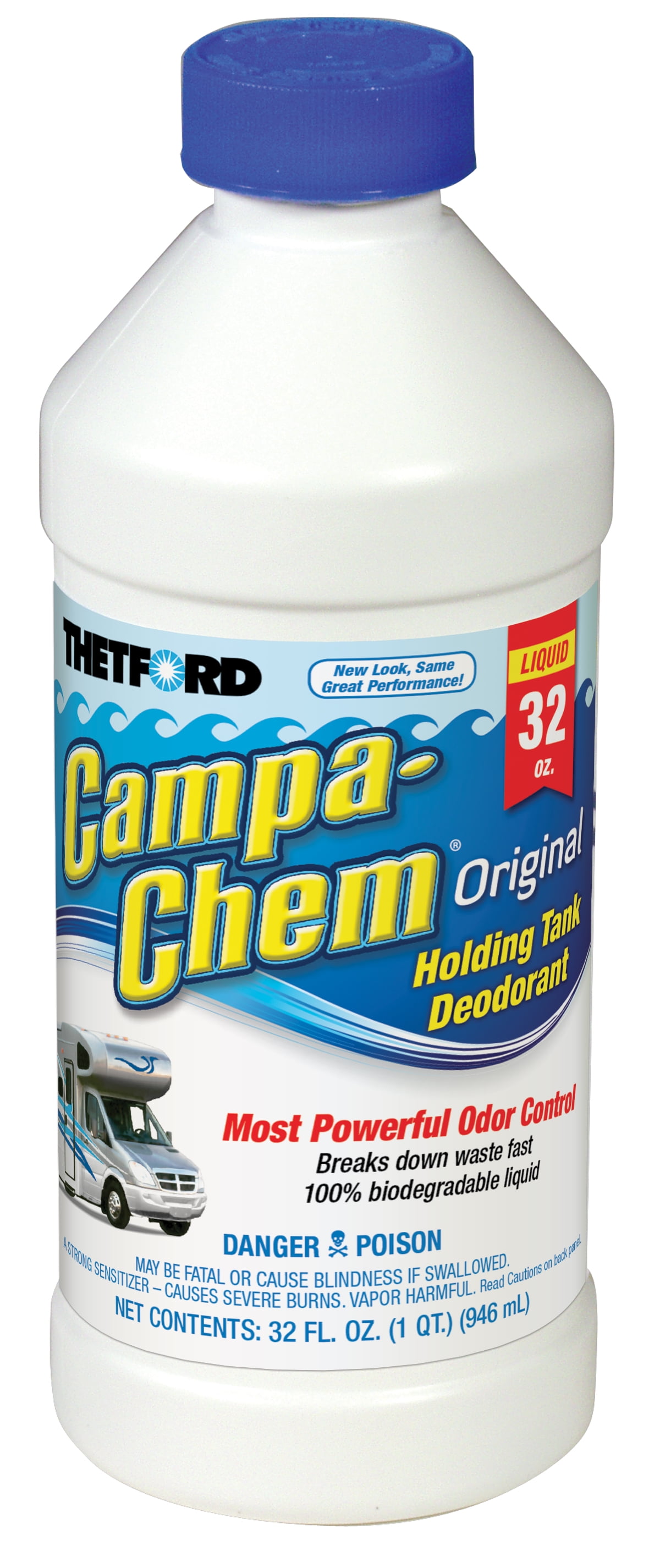 Campa-Chem RV Holding Tank Treatment Deodorant Waste Digester Detergent 6 x 8 oz pack...
Manufacturer: Campa Chem
Model #: 0002898513288
$4.92
In stock at Walmart.com on 6-7-2018.
BUY NOW
Item Description
Highlights:
VERSATILITY: Campa-Chem is a powerful waste tank deodorant, suited for RVs and boats, working to eliminate the odors from the tanks
PERFORMANCE: Formulated to prevent clogging, Campa-Chem uses a concentrated formula to liquify waste and break down tissue
CONVENIENCE: No measurement necessary - the 8-oz bottle is the perfect dosage for a 40-gallon waste holding tank
SAFETY: The 100% biodegradable waste holding tank treatment comes in child-resistant bottles and is even safe for septic tanks
FUNCTIONALITY: Formulated as a 3-in-1 product, the product holds a powerful deodorant, a waste liquefier, and detergent, eliminating odors, breaking down waste and cleaning the tank
Buyer Reviews
This product is our preferred choice for black tank odor control and waste breakdown. We have tried several others, including the crystal form of this product; but, this original, liquid CampaChem product has far outperformed all of the others in our 2005 travel trailer.
Product Features
6-pack of 8-ounce bottles, strong odor control, breaks down waste, biodegradable
---