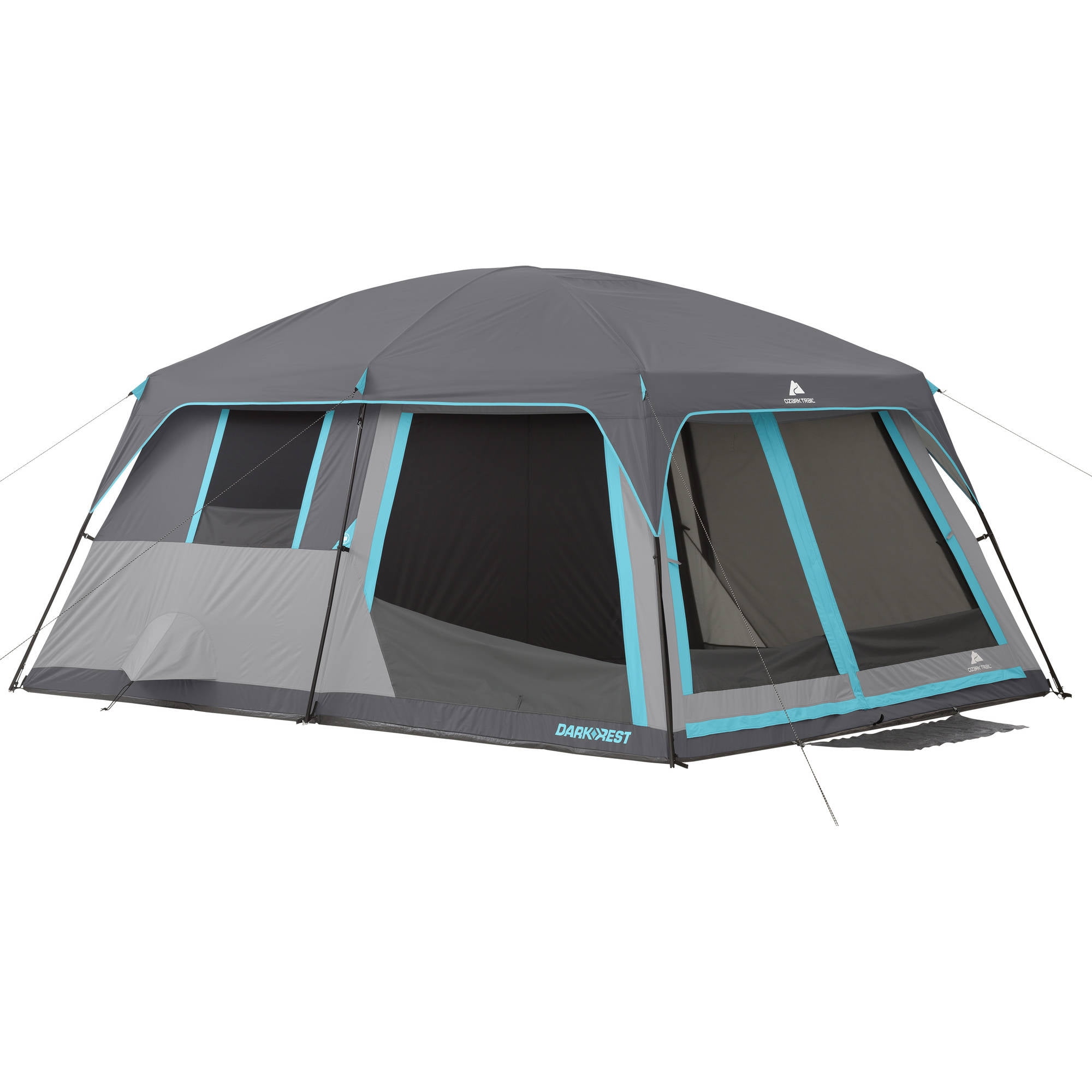 Ozark Trail 14' x 10' Half Dark Rest Frp Cabin Tent, Sleeps 10
Manufacturer: Bohemian Travel Gear Limited
Model #: 0081742701696
$154.92
In stock at Walmart.com on 4-26-2018.
BUY NOW
Item Description
<br><br>Ozark Trail 14' x 10' Half Dark Rest Frp Cabin Tent, Sleeps 10:
Sleeps 10
2-Room layout with Innovative Dark Rest Technology
Skylight with ceiling panels
Includes rainfly with factory sealed seams
Fits 4 queen air beds
Includes 2 pockets and electrical port access
Ground vents for improved air circulation
Carry bag included
16 tent stakes included, made of steel
Measures: 14' x 10'
Center height: 80
6-Month limited warranty
Buyer Reviews
I have not camped in the tent yet, but have pitched it for quality inspection. Very spacious, and seems to be good build quality. I was happy to see this has the skylight feature in the dark room. I am excited to see what that is like on a rainy night. I have some concerns with how it will hold up in heavy weather however. With wind gusts of about 20 mph, the tent began to collapse. Note that guylines were not secured though, and can only be done with rainfly on. The seams have a tape on them, which I am not confident about. However, only time and a good storm will tell!One other negative, shipping through Walmart was non-negotiable to Hawaii and cost an additional $35. If the tent fails, I will be out the shipping costs. Not happy about that, and makes me a bit suspicious.
Product Features
Sleeps 10
2-Room layout with Innovative Dark Rest Technology
Skylight with ceiling panels
---