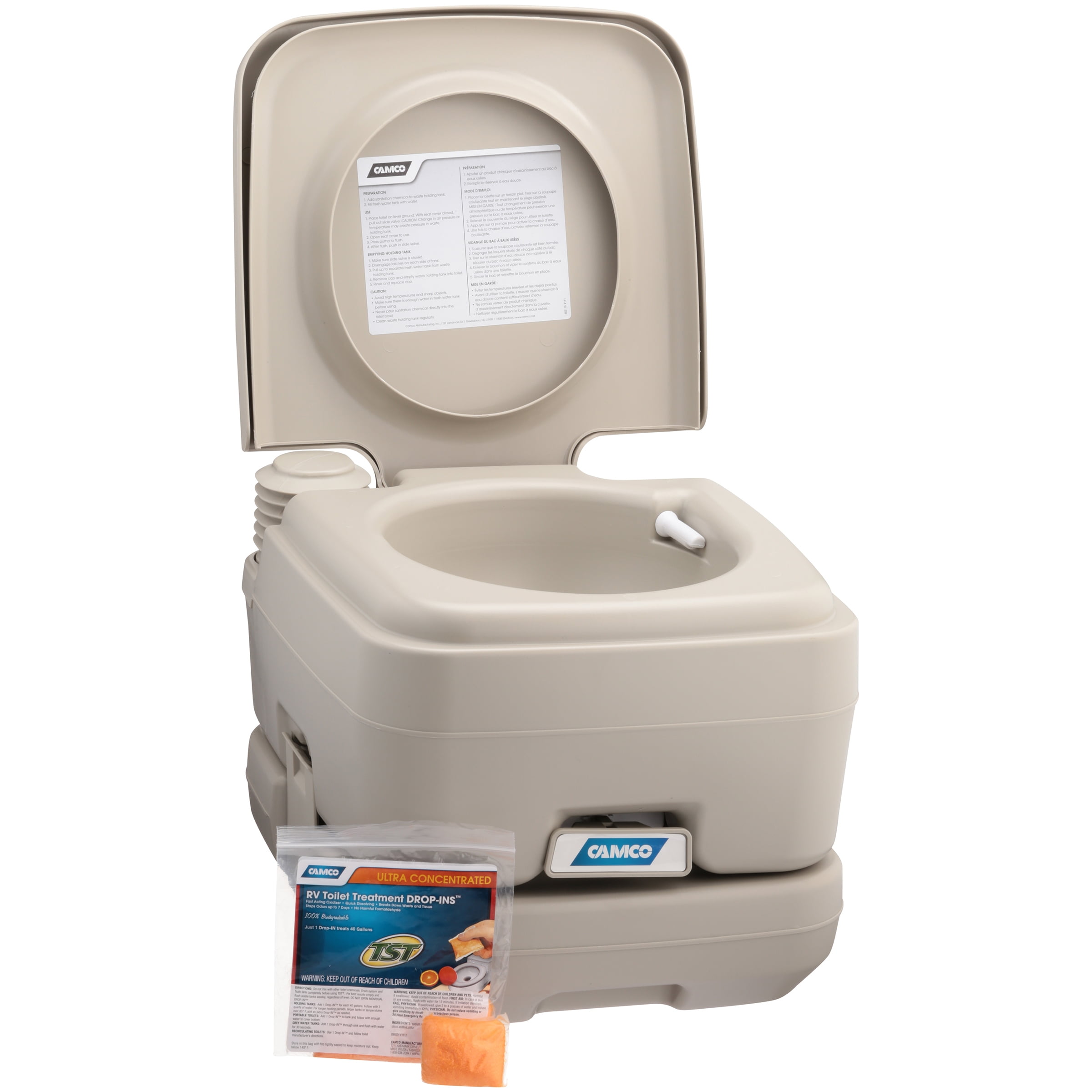 Camco Portable Toilet with RV Toilet Treatment DROP-INS
Manufacturer: Camco
Model #: 0001471741531
$60.87
In stock at Walmart.com on 5-18-2018.
BUY NOW
Item Description
Sturdy construction"compact and lightweight 
Leak proof"locking lid prevents spills 
Durable parts and seals"long-term use 
Sealing slide valve"easy flushing and locks in odors
Detachable holding tank"easy emptying
2.6-gallon capacity
Also includes pack of Camco RV Toilet Treatment DROP-INS
1 DROP-IN treats 40 gallons
Buyer Reviews
This portable toilet is compact, yet conferrable; simple to operate. Wish we'd had this for our boat years ago!
Product Features
Designed for camping, RVing, boating or any other recreational activity
Sturdy polyethylene construction
---