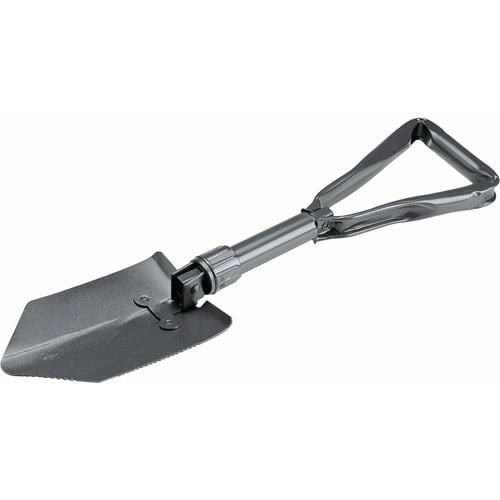 Coleman Folding Shovel
Manufacturer: Coghlans LTD
Model #: 0007650192231
$7.63
In stock at Walmart.com on 1-19-2018.
BUY NOW
Buyer Reviews
Pros - NoneCons - EverythingI could point out that this shovel is inexpensive, folds nicely, isn't very heavy and is a nice color.Unfortunately, I can't give any of these good points to it because it completely and utterly FAILS to do the one thing it's designed to do.That's right. This shovel does not shovel. Plant your foot on it and start to push down and the blade will fold upwards. Worthless.Perhaps if you were trying to dig about an inch down in loose dry sand, this shovel might work, but on any kind of soil, you're fighting a loosing battle. I really REALLY wish I'd have kept the receipt for this buy.PLEASE DO NOT BUY THIS \"SHOVEL\"
Product Features
Positive fit locking collar
Serrated edge for sawing
Size: 23\"; folded size: 10\"
---