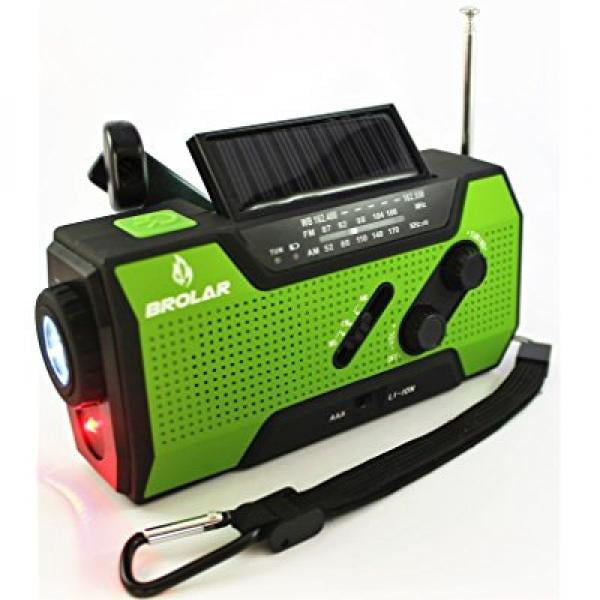 BROLAR Emergency Solar Hand Crank Radio Self Powered AM FM NOAA Weather Radio, Survival...
Manufacturer: Brolar
$84.21
In stock at Walmart.com on 6-17-2018.
BUY NOW
Item Description
Emergency-Survival AM/FM NOAA Weather Radio and a powerful 3 LED flashlight, with cell phone charger. Brolar Survival Series is specifically designed by survival experts for extreme emergency scenarios. As your creditable survival expert we offer you multiple ways to power/charge the radio: hand crank to wind up internal alternator, expose to sunlight to charge by solar panel, DC recharge by connecting the mini USB cable to computer. This is a self power emergency/survival radio that you, your family and friends can depend on, anytime anywhere, any weather. 1 minute of hand-cranking supports over 5 minutes radio play time,over 30 minutes of continuous torch light,& approximately 5 minutes of cell phone talk time. Compact, light weight, and easy to carry. The best survival kit when you need it the most.

SKU:ADIB01KGU9M5C
Product Features
Buy with confidence. Excellent Customer Service & Return policy.
---