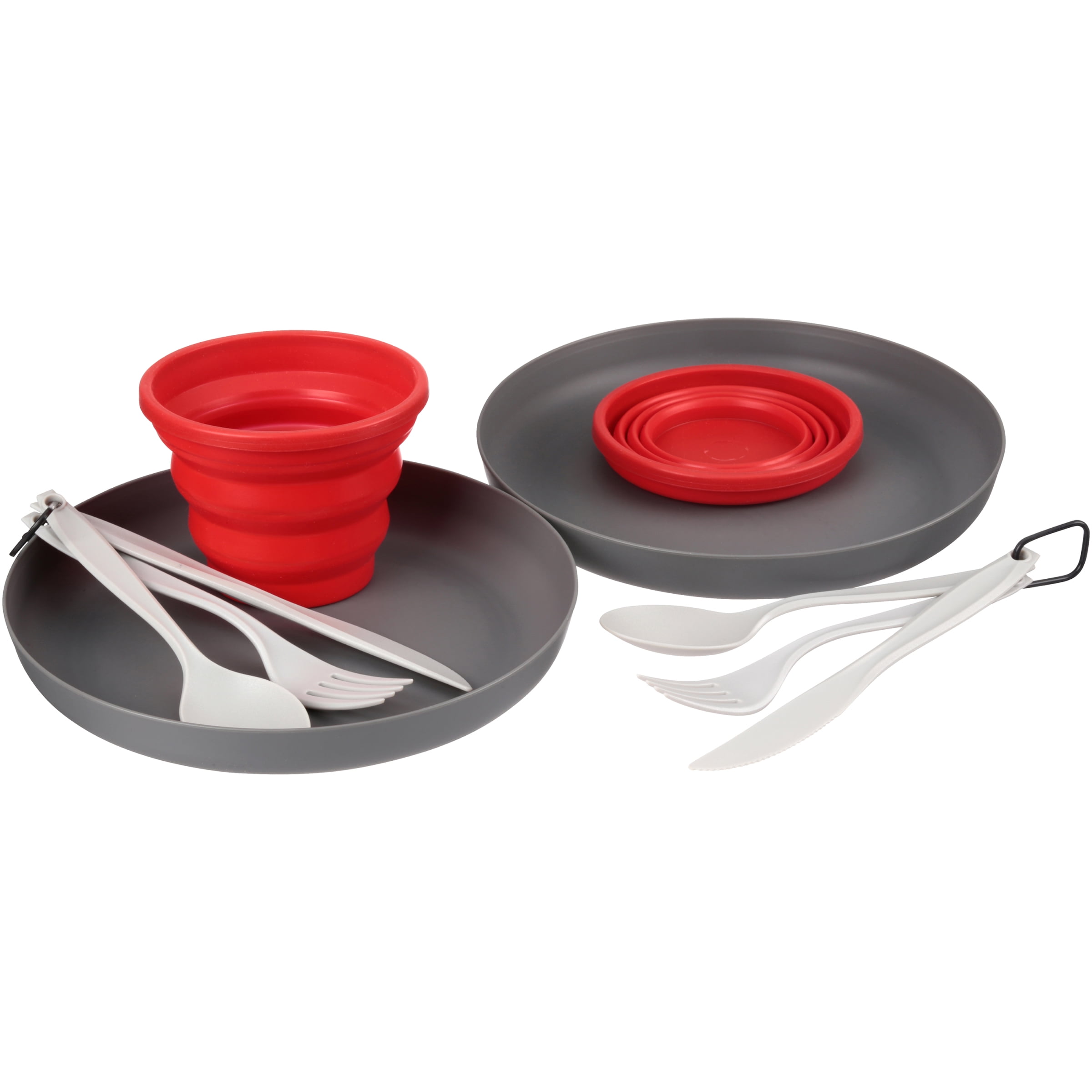 Ozark Trail 2-Person Camp Table Setting 11 pc Pack
Manufacturer: Wal-Mart Stores, Inc.
Model #: 0081891401956
$6.76
In stock at Walmart.com on 8-4-2018.
BUY NOW
Item Description
Set includes: 2 x 8.7 in. (22cm) plates with raised edges, 2 x forks, 2 x spoons, 2 x knives, 2 x collapsible drinking cups
Ideal for camping trips and outdoor adventures
Durable construction
Portable mesh carrying bag great for travel
Dishwasher safe construction for no fuss clean up
Buyer Reviews
Kit is really practical, but quality is not the best, The spoon bent while I was cooking some pasta and using it to stir. The cups are really thin, and after a night using it by the fire, they end up smelling smoke. I trying to get the smell out of it for two days now without success. But even after that, I still think it is a good buy for the price, as long as you know how to use it.
Product Features
Lightweight, polypropylene dinnerware
Rugged
Full eating utensils
---