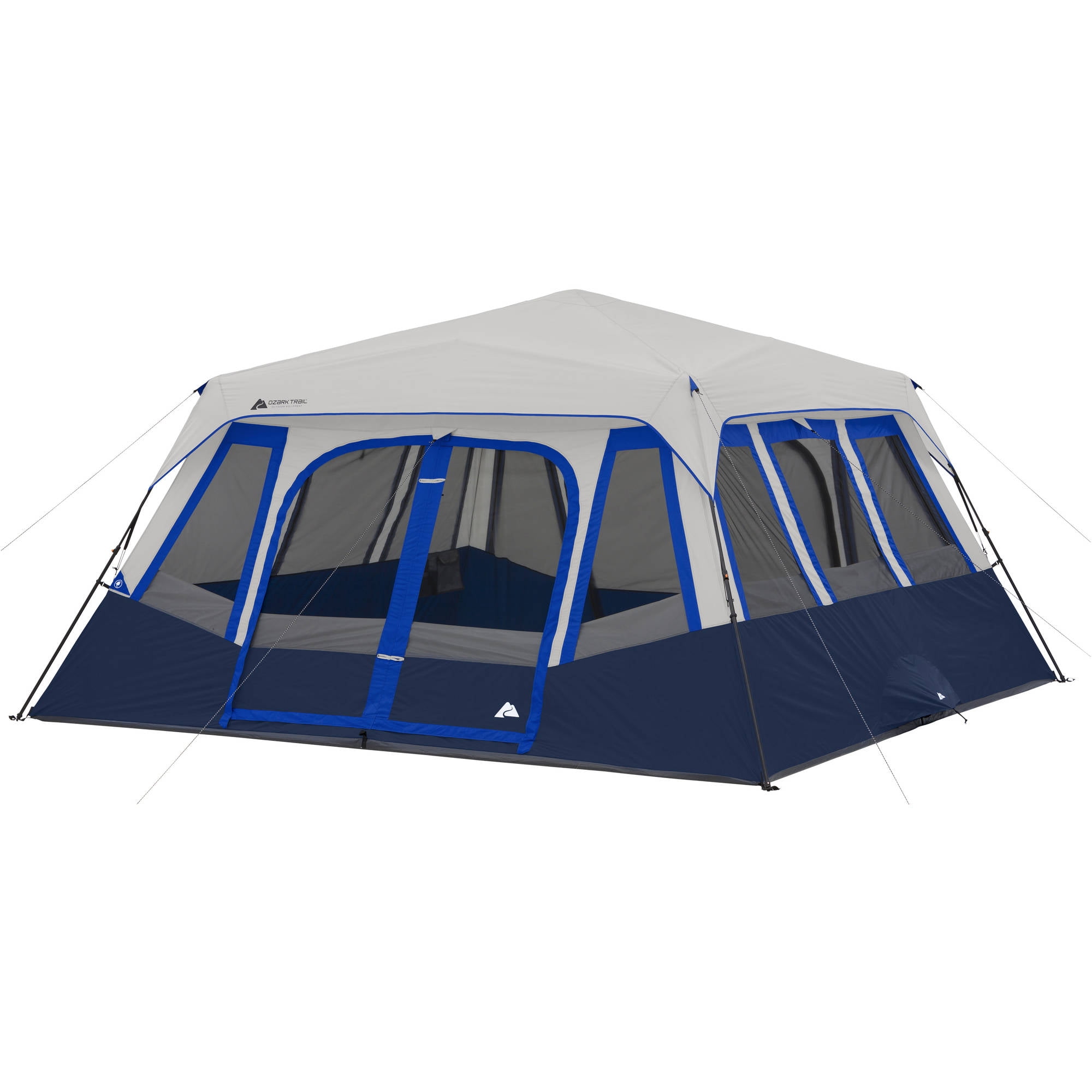 Ozark Trail 14-Person 2 Room Instant Cabin Tent
Model #: 0081742701455
$249
In stock at Walmart.com on 1-19-2018.
BUY NOW
Buyer Reviews
Pros: - This tent is HUGE! - Went up really easy (The first time) - Packed up just as easily and fits back in the bagCons:- One of the hinges on the legs broke during the second setup (Luckily I had Duct tape or the camping trip was over)- Very difficult to get replacement partsI was given the wrong number for the manufacturer by customer support, but they were nice enough to direct me to the correct number. Unfortunately, that number just went to a voicemail during normal business hours. I am not really expecting a call back, but I will keep my fingers crossed. The good news is that I can just return the tent to the store since it is still within 90 days, although that seems silly for such a small part.Bottom line is that if this thing had not broken so easily, or if I had been able to get parts, I would have rated it much higher. I like the design, and it is really simple tbut would only feel comfortable with this if I had some spare parts with me...
Product Features
Sleeps 14, fits 4 queen airbeds
14 large windows with mesh screens
Height: 80\"
---