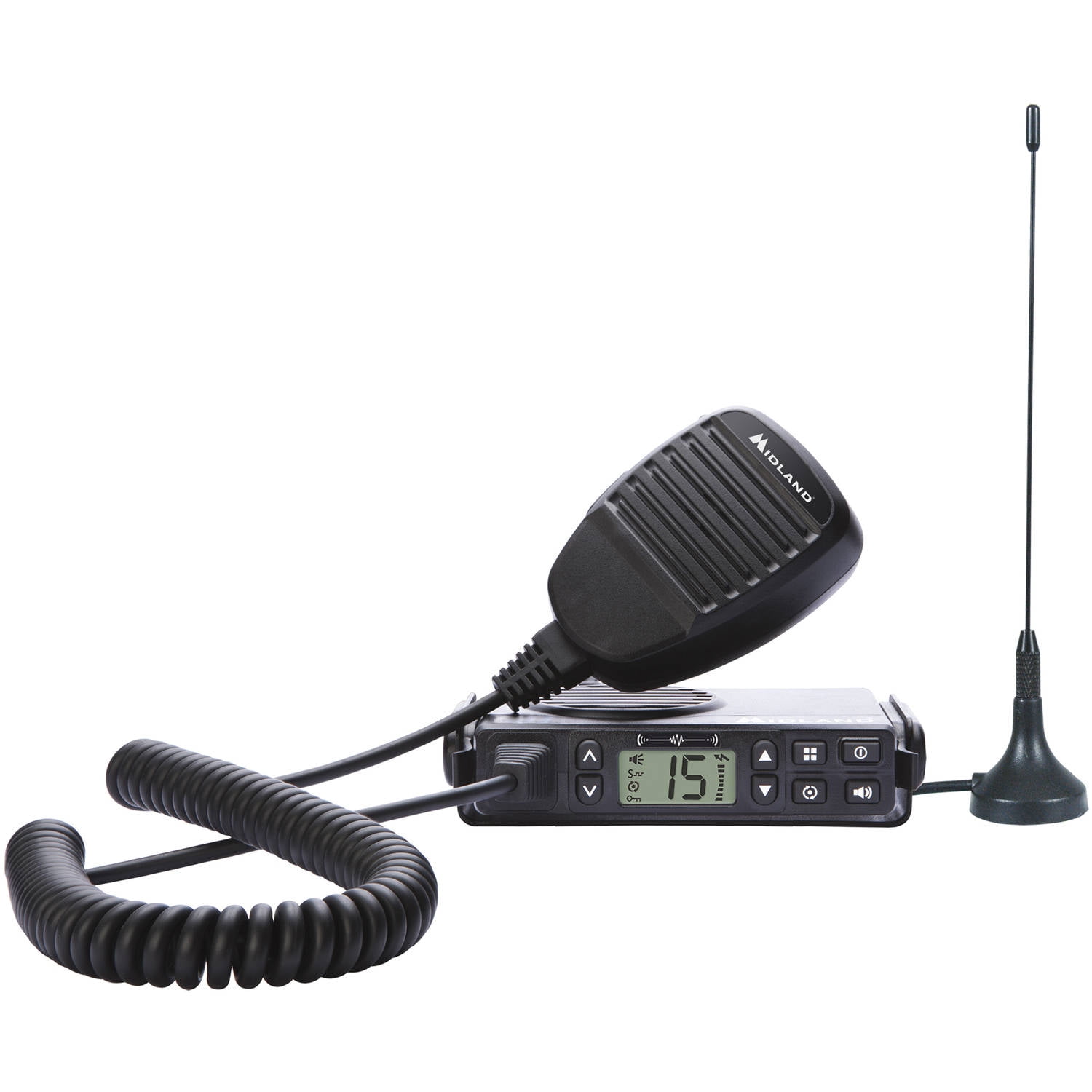 MicroMobile GMRS 2-Way Radio
Manufacturer: Midland Radio
Model #: 0004601450995
$89.99
In stock at Walmart.com on 4-20-2018.
BUY NOW
Item Description
MicroMobile GMRS 2-Way Radio:
Full 5W of power
Ultra-compact design
Talk to all other GMRS radios
External magnetic mount antennas
Flip frame detachable mount
Channel scan
Programmable squelch
Monitor mode
Keypad lock
Keystroke tones
Silent operation
External speaker jack
High-contrast (backlit) LCD
Great for RVing, road trips, ATV/UTV riders and on the farm or ranch
Dimensions: 0.85 inch x 3.25 inch x 4
Buyer Reviews
Midland always comes out with the best radios. But all who purchase this radio need to know this important fact. This radio can only be used if you have a license from the FCC, the Federal Communications Commission. License cost is $70.00 for five years. If you use this radio without the license you may be fined a costly fine of up to $10,000.
Product Features
Full 5W of power
Ultra-compact design
Talk to all other GMRS radios
---