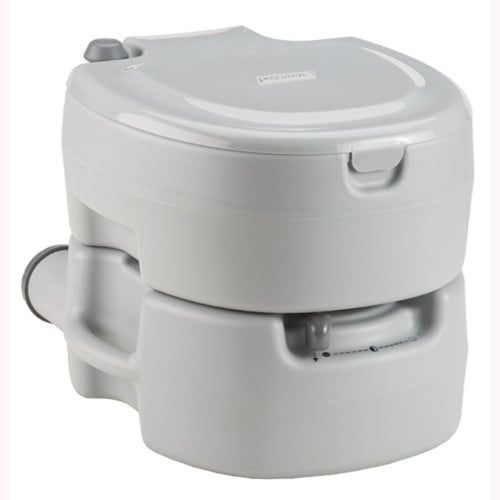 Coleman Large Portable Flush Toilet Grey 2000016503
Manufacturer: COLEMAN
Model #: 0007650192665
$78.1
In stock at Walmart.com on 6-17-2018.
BUY NOW
Item Description
Coleman Portable Flush Toilet:
Easily carry along on trips
Coleman flush toilet has large 13.3L waste tank
Leak-free, contoured, elongated seat
10.8L freshwater tank
1-hand flush
Hose connector offers easy usage of the portable flush toilet
Buyer Reviews
I bought my second one of these last summer, 2015, for use on my second boat and have used it almost daily since then. The first problem happened soon after I bought it when I had to fix a cap that broke as I tightened it securely. Maybe I used more force than necessary, anyway it cracked and leaked fresh water. Now another cap, the one on the piston type water pump, cracked last week, so I also glued that crack using shoo glue, which sticks well to plastic. So the toilet is o.k., but not made with high quality plastic.
Product Features
Easily carry along on trips
Large 13.3-L waste tank
Leak-free, contoured, elongated seat
---