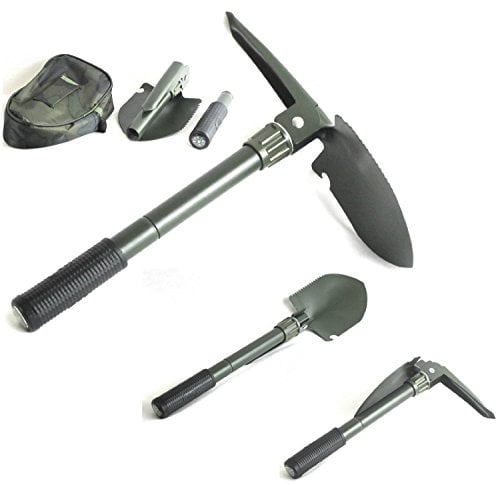 Folding Shovel Camping Survival with Pick 16" Garden Military Style Survival w Pick...
Manufacturer: MHG
Model #: 0001131938570
$7.99
In stock at Walmart.com on 5-22-2018.
BUY NOW
Buyer Reviews
It is light weight. 3/4 lb. (12 oz.)Light enough to carry wilderness backpacking.Makes \"Leave No Trace inch very easy in cleaning up after a campfires and digging \"catholes\".It is NOT a heavyweight tool for construction labor!
Product Features
Folding Shovel Camping Survival with Pick 16 inch Garden Military Style Survival w/ Pick Tool & Case
---