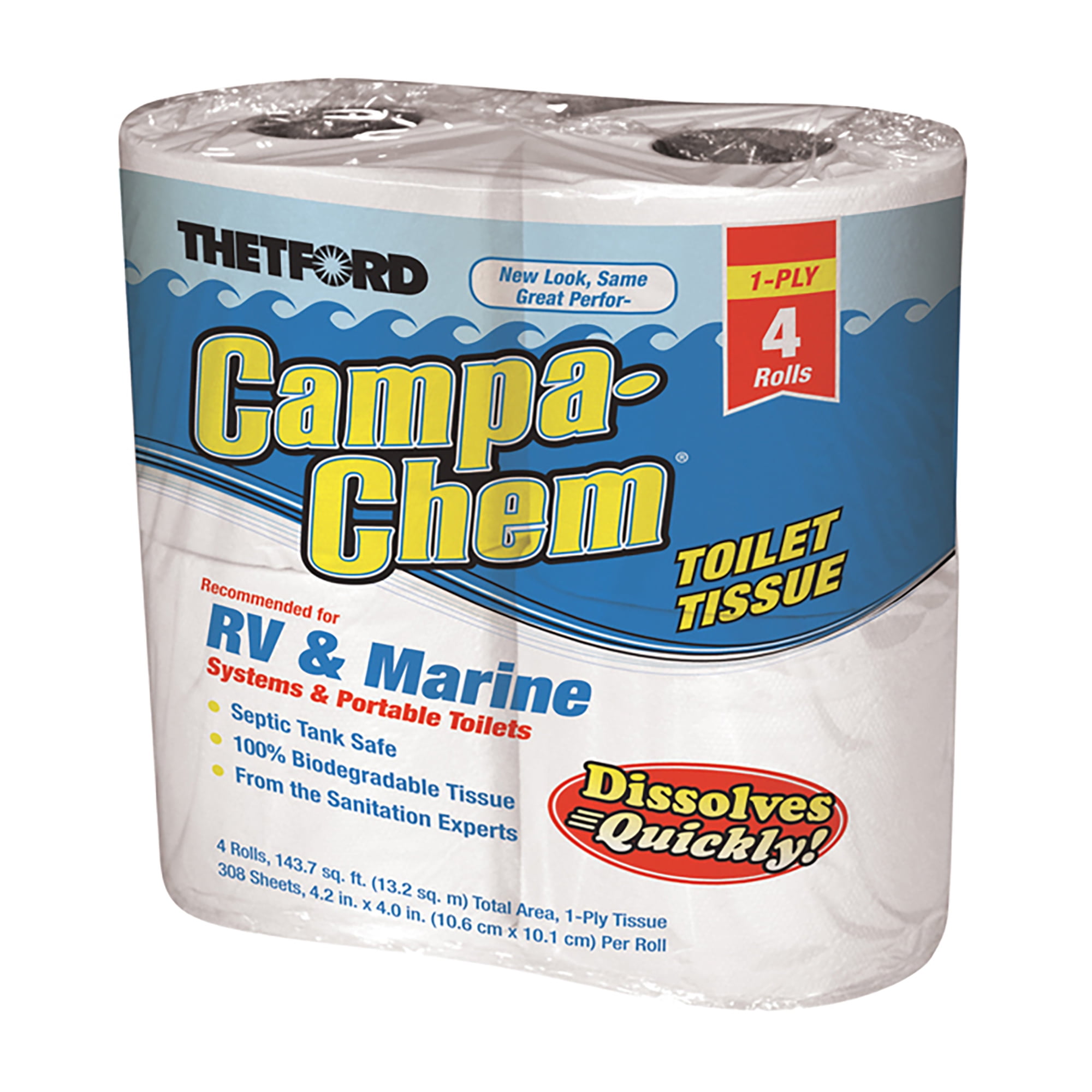 Campa Chem Toilet Tissue, 4-Pack
Manufacturer: Thetford
Model #: 0002898513456
$2.47
In stock at Walmart.com on 7-31-2018.
BUY NOW
Item Description
Toilet Tissues ideal for use in your campervan, RV, and Marine systems and portable toilets
Eco-conscious design is 100% biodegradable and safe for use in septic tanks
Formulated to break down and dissolve quickly
Package contains 4 x 1 ply rolls (308 sheets, 4.2 in x 4 in per roll)
Buyer Reviews
This paper is thin, rough and falls apart upon use and just down right horrible! Spend a little more and get a better quality paper, you won't regret it!!
Product Features
Clearance! Was $2.38 Rapid-dissolve, prevents clogs, biodegradable
---