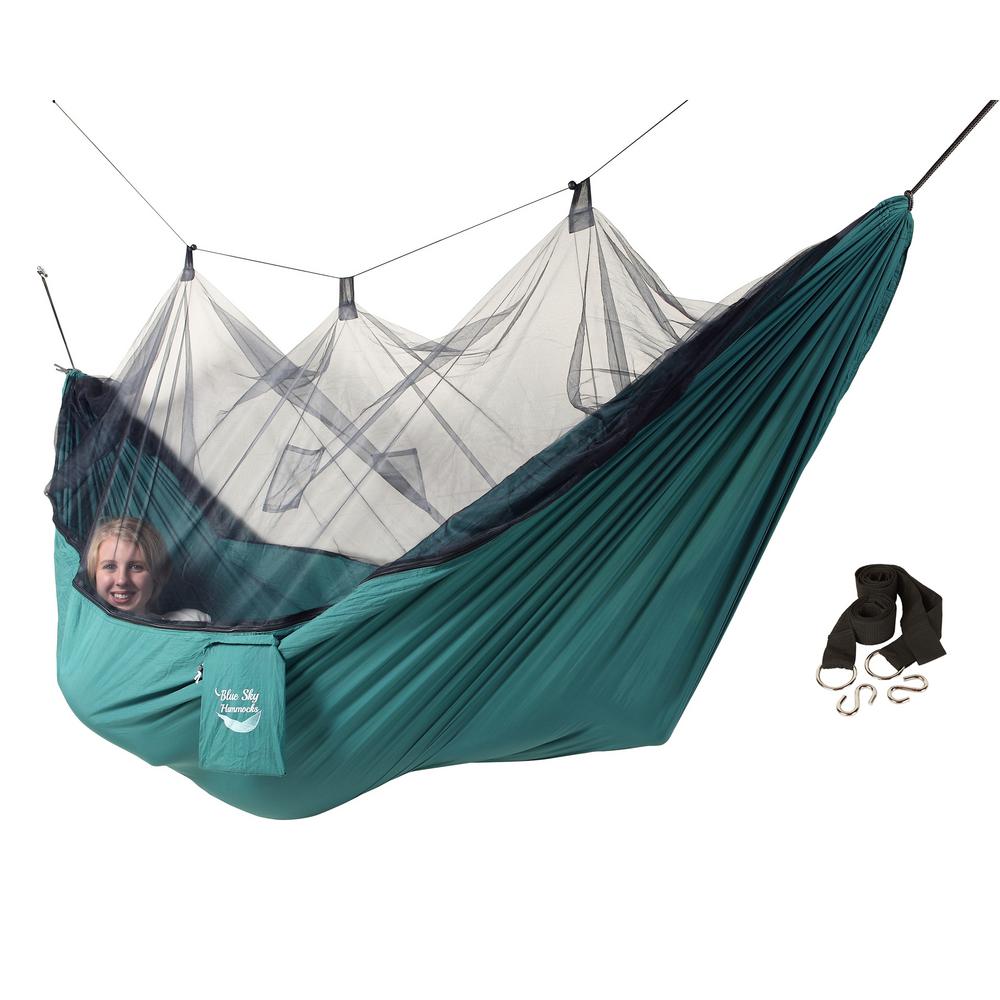 Blue Sky Hammocks Mosquito Net Hammock with Free Tree Straps
Manufacturer: Blue Sky Hammocks
Model #: QH00826
$49.99
In stock at Home Depot on 3-26-2018.
BUY NOW
Item Description
Blue Sky Hammocks Mosquito Net Hammock is constructed of the same high-quality nylon as the Couples Double Hammock and the Single Ultralight Hammock, but is also equipped with an insect net that will prevent even the smallest pests from disturbing your rest. The insect netting contains 2,100 holes per sq. in., so whether they are mosquitos, no see ums, ticks, gnats, sand flies, midges, or fleas, you can rest easy knowing that the Mosquito Net Hammock is protecting you from these pests. The best part is, when insects are not a concern, you can simply flip the Mosquito Hammock over and use it as a regular hammock. Also, in order to hang your hammock, wherever your travels may take you, Blue Sky Hammocks has included two of their durable nylon Tree Straps " a $14.99 value completely free.
Product Features
Insect net contains 2,100 holes per sq. in.
Easiest and most comfortable Hammock on the market
No uncomfortable pressure points or rope marks
Super strong nylon parachute material
Convenient carrying case doubles as an equipment pouch
Soft, breathable, quick drying material, machine washable
Strength tested to 330 lbs. measures 54 in. wide by 115 in. long
---