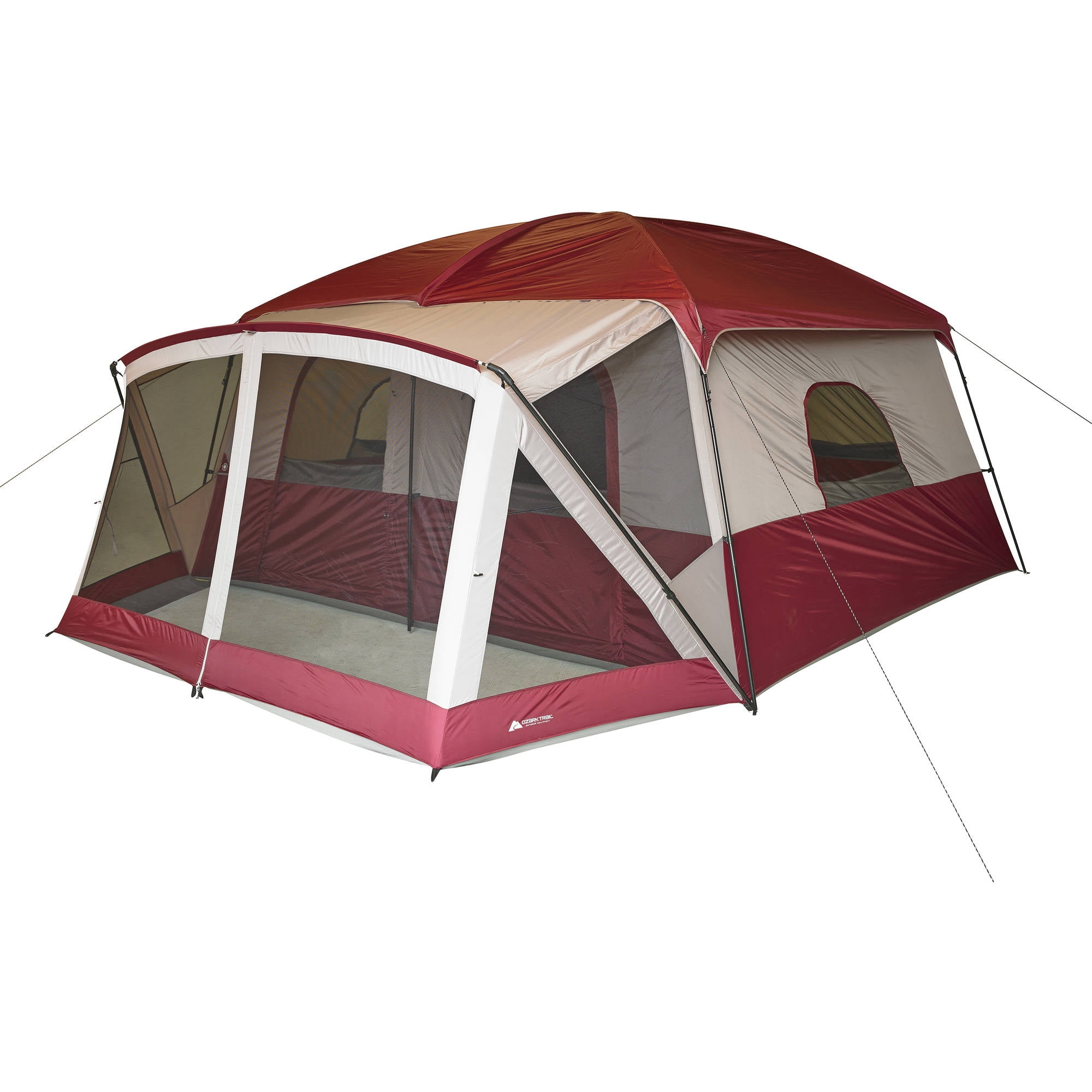 Ozark Trail 12-Person Cabin Tent with Screen Porch
Manufacturer: Campex (BD) Limited
Model #: 0089745400168
$120
In stock at Walmart.com on 3-26-2018.
BUY NOW
Item Description
<br><br>Ozark Trail 12-Person Cabin Tent with Screen Porch:
Straight wall design and cathedral ceilings create a roomy interior
Multiple storage pockets for organization
54 sq foot screen room
Floor size: 14' x 12'
Center height: 90
Sleeps up to 12 people
Sewn-in room divider provides stability and creates 2 rooms
Fits up to 4 queen air mattresses
E-port provides easy access for an extension cord
Set up time: 20 minutes
Taped fly seams prevent leakage
2-3 season tent
Carry Dimensions: 28.5x16x10.25
Carry Weight: 40.15 lbs.
For product questions, replacement parts or an extra copy of the set up instructions, please contact our Customer Service department at 1-800-325-4121.
Model# W660
Buyer Reviews
I lived in this tent for 5 months in Maryland. It withstood the rain, wind and heat from May until October. Very durable. Lots of room. The porch was wonderful to keep the bugs out of the tent and off me. If you set up the tent (it will take 2 people) as the directions specify, you will have no problems. Even after 5 months of daily use all the zippers still work, and the tent is in great condition! I would highly recommend this tent to family and friends.
Product Features
90 inch cathedral ceiling
Straight wall design creates a roomy interior
Multiple storage pockets for organization
---