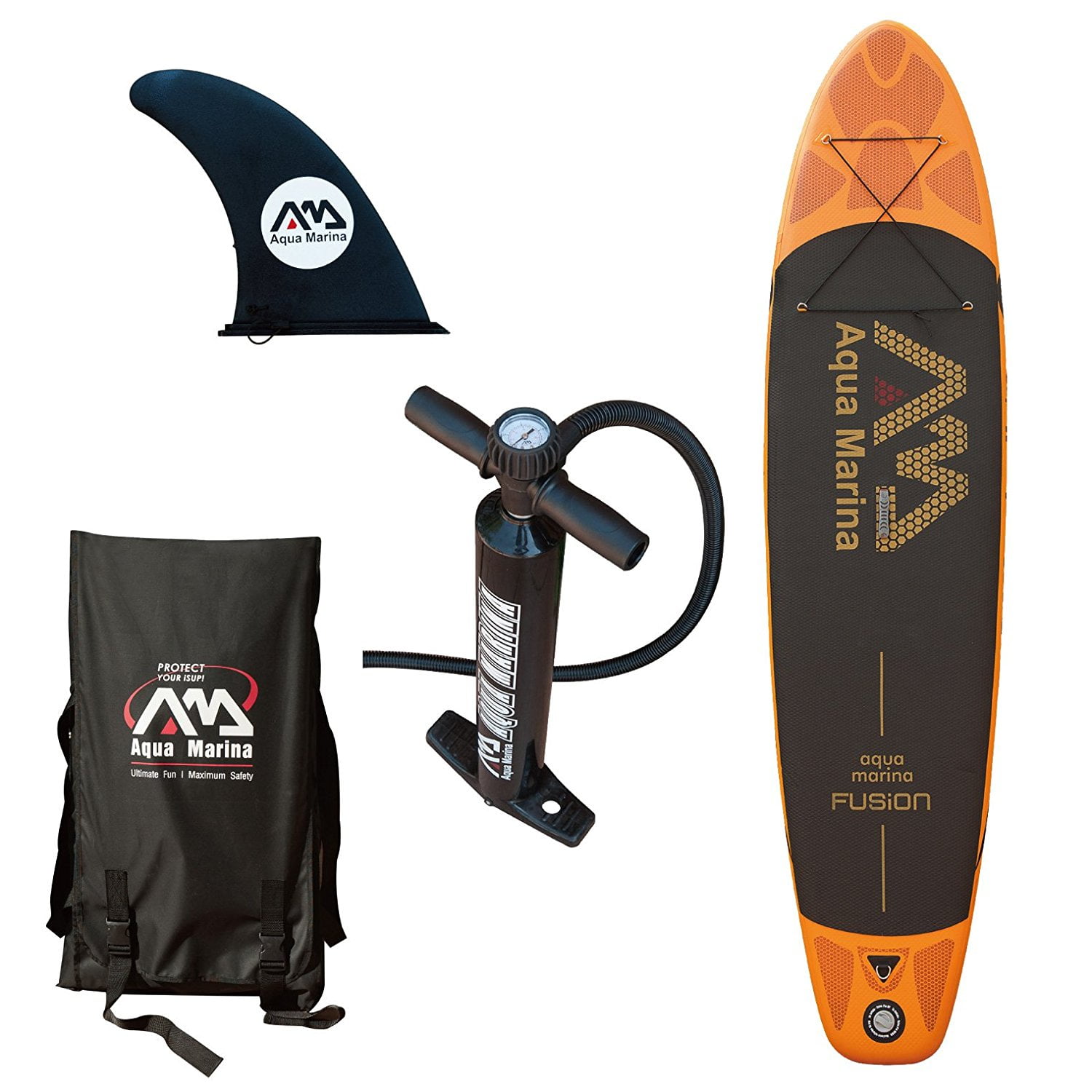 Aqua Marina Fusion Stand Up Paddle Board
Manufacturer: Aqua Marina
Model #: 0695452160160
$299
In stock at Walmart.com on 2-20-2018.
BUY NOW
Item Description
The Aqua Marina Fusion Stand Up Paddle Board is an ideal flat-water cruising board that's perfect for larger riders of all skill levels. An all-around wide design and durable double-wall stitching PVC provide superior stability. The heat-embossed EVA deck with honeycomb grooves will keep you from slipping and bungie cords on the nose hold your cargo while exploring calm waters. When you're finished on the water, the Fusion deflates quickly and packs up in the included backpack
Aqua Marina Theres more to Aqua Marina than just their products. Being laser-focused on their mission, Aqua Marina strives to be the global leader in the leisure water sporting goods industry with a brand built on passion. With dedication, commitment, and team spirit, Aqua Marina continuously innovates to establish new benchmarks in its entire line while shaping the outdoor water industry sustainably and responsibly.
Buyer Reviews
Board is very portable and stable, I bought a second one. Use them often.
Product Features
Dimensions: 130L x 30W x 6H in.
Double-wall drop stitch PVC construction with wide design
Removable fin for added control on the water
Inflates quickly with most modern pumps
Built for riders up to 308 lbs.
EVA deck with
---